Image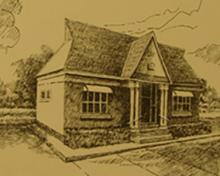 Date Founded:
June 24, 1924 - in Bath
Branches: West College Corner opened in Nov. 2008 and Liberty opened in June 2020
---
History:
For 98 years, Bath State Bank's philosophy on customer service and small-town approach has remained constant. We opened our doors for business on June 24, 1924. At that that time, 250 shares of stock were issued to 65 original shareholders, W.S. (Scott) DuBois served as our first president and Cecil Whiteman served as the first cashier . . . (continue to read more)
---
Phone:
You can reach all Bath State Bank locations in one phone number: 765-732-3022, local to Oxford, College Corner, West College Corner, Bath and Liberty. Outside the local area: 800-463-7464.
---
Fax:
You can reach all Bath State Bank locations in one fax number: 765-732-3910 (no solicitations.)