Image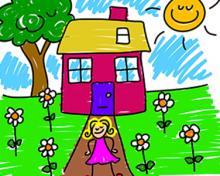 Our Loan Payment Portal provides a secure method for you to make your Bath State Bank loan payment from your checking or savings account held at a different financial institution.
You may make your loan payment on a computer, tablet or smart phone by clicking on the "Make a Loan Payment" icon at the top right of our homepage or by clicking here: Loan Payment Portal.  
You may also call us at 765-732-3022 and make your loan payment over the phone as well. Either way, you will be asked to provide the routing number and account number from the financial institution where your checking or savings account is located. The funds will be charged from your account on the following business day. 
Other options for loan payment:
Transfer funds from your BSB deposit account to your BSB loan via Bank by Mouse or BSB Mobile App
Make your loan payment by sending us a check in the mail along with your payment coupon
AFT (Automatic Funds Transfer) -- and your payment will automatically be deducted from your BSB account on the date that you determine. Just ask your loan officer or call us.