Image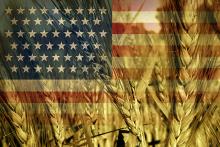 Bath Insurance Group offers personalized crop and livestock insurance coverage designed to fit your situation. With offices located at Bath State Bank in Bath, Bath Insurance Group (B.I.G.) offers:
Crop Insurance
Commercial Wind, Hail & Flood Insurance
Livestock Mortality Insurance
Livestock Risk & Margin Protection
Whether you're a local grower or a large-scale farmer, the licensed independent agents at B.I.G. want to make sure you're protected. Let us take care of your insurance needs so you can focus on growing and improving your business. 
We're an independent insurance agency. Our agents at B.I.G. will design personalized insurance coverage for you. We're here to listen. We're here to answer your questions. Trust the experienced staff at Bath Insurance Group to protect you, your land, your livestock and your livelihood.
For more details, please call Anya at the Bank or at 800-209-7238. Visit the web site at http://www.BathInsuranceGroup.com.
D/B/A Orr & Associates