Image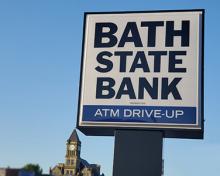 No matter where you are along life's path, we recognize that each one of our customers has their own particular financial needs. We have a complete range of banking products to help you reach your goals. In addition, we offer Direct Deposit to make your life simpler, as well as our Bank by Mouse online bill-pay and mobile/remote check deposit. Set-up is easy.
When opening any adult account: You must have a valid picture I.D. and a Social Security Card or another type of secondary I.D. If a Minor account, a Social Security Card or a Birth Certificate or a BMV I.D. Card is needed, plus an adult needs to be listed (above info is needed.)
We have Switch Kit Forms to help make your life more convenient. Simply download the form, fill it out and print it.
We are The Bank by the Side of the Road that is Always a Friend! Simply visit our handy links in our Personal Banking section.
---
Basic Checking
NOW Checking
Super NOW Checking
Early Harvest Money Market
Check Reorder
---
Passbook Savings
Kids Club Savings
Health Savings
Certificate of Deposit (CD)
Market Max CD
IRA (Individual Retirement Account)
Savings Bonds
---
OTHER CUSTOMER SERVICES
Online Banking | Online Bill Pay | Mobile Check Deposit
Mortgage/Loan
ATM
Notary
Fax
Credit Cards (Visa & American Express)
Lock Box
Lost/Stolen Card
Customer Appreciation Day
 . . . and much more!