Image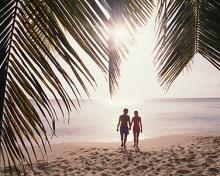 An IRA is an Individual Retirement Account. Proper financial planning helps you to live the life you want in retirement after decades of hard work. Remember, a significant portion of your retirement income depends on the action you take today. Without a savings plan in place, you could jeopardize your dreams. It's easier to start contributing to an Individual Retirement Account as soon as you have earned income.
 . . . These may be deposited in Bath State Bank Certificates of Deposit ("CDs") at the same interest rates as the current fixed-term CDs for terms of 12 to 72 months.
Also available to IRA's is a CD with a variable interest rate. This type of IRA CD is written for a term of 18 months. The interest rate may be adjusted and changed after the account is opened on the 1st day of the following months: February, May, August and November.
Limitations: The minimum deposit amount to open an IRA is $50.00. There is no annual fee for IRA's nor for IRA transfers.* (*As with any CD, there may be a penalty assessed if the CD is cashed in before maturity.)
Self-Directed IRAs: Bath State Bank can also serve as custodian for self-directed IRA's. We can facilitate the placement of trades with the benefit of institutional pricing. We can also offer safekeeping, record keeping and reporting as well as the services of a Registered Investment Advisor. The custodial fee is based on how many of the services we provide.
Coverdell Education Savings Account (commonly known as Educational IRA): Contributions are tax free, but not tax deductible and are designed to help save for educational costs. $2,000 per year maximum contribution; however, a child's aggregate total cannot exceed the max. People interested in saving for a child's education, click this link to read more.