In an industry that is dependent upon changing commodity prices, weather and equipment technology, Bath State Bank is here as a stabilizing force for you. We understand that market cycles can impact your Ag business. That's why our loan officers leverage industry knowledge and expertise to help you figure out your unique farm loan situation.
Image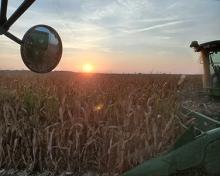 CONVENTIONAL LOANS
Farm Real Estate Mortgage
(Long Term): Up to 20 years fixed rate and up to 30 years on select programs. Monthly, quarterly, semi-annual or annual repayment schedules
Equipment or Broodstock Loans
(Intermediate Term): 3 to 5 year loans; Up to 7 years on some equipment. Monthly, quarterly, semi-annual or annual repayment schedules
Annual Operating Lines of Credit
Credit to finance annual input & operating costs
---
Image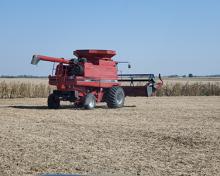 UNCONVENTIONAL LOANS
Unconventional Loans FSA Guaranteed Loans (Farm Service Agency)
Agricultural credit available to farmers who need more financing options; for up to 95% financing with flexible terms; can be used to purchase farmland, broodstock and equipment

Can also be used for annual operating needs, to make improvements or to restructure debt
Young Farmer/Beginning Farmer Programs
Helping beginning or young farmers purchase real estate
 
For more details about obtaining an Ag loan, please call our Ag Dept. at 765-732-3022 and one of our five Ag loan officers will assist you.
All loans are subject to credit approval