Image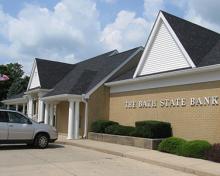 We've made moving your accounts to Bath State Bank simple and easy using our convenient forms. Simply fill out the form and print it out. We are here to assist you every step of the way.
SWITCH KIT ACCOUNT FORMS
If you are planning to totally close your account at another financial institution:
Don't close your existing account until you are certain all automatic deposits and withdraws have been transferred to your new BSB account. Examples of automatic deposits include: Payroll, SS/Gov't Benefits, Retirement Benefits/Pension, Utility Bills, Insurance Premiums, Credit Card Points, Paypal/Amazon/Online Shopping Accounts, etc.