Image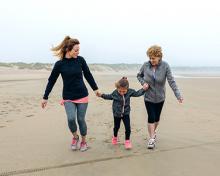 A trust is a remarkable planning tool that can be used to attain many financial goals. Including one or more trusts in your own personal financial plan could ensure tax savings, asset protection, financial security and preservation of family relationships.
There are different types of trusts. Your trust service depends upon your situation and need. If you have any questions about the type of trust for your situation, we can help you understand the options.
| Types of Trust | Definition |
| --- | --- |
| Revocable Living Trust | May be changed or terminated by those who create the trust or by someone else |
| Irrevocable Trust | Cannot be terminated by the person who establishes the trust or transfers property to it |
| Agency Account | Title remains the property of the owner rather than the trust institution |
| Guardianship | Established to care for the property of an incapacitated person |
| Custodial Account | Managed only to safeguard and care for the property |
| Retirement Account | Established by employers to provide employees with retirement income |
| Self-directed IRA | Directed by the owner to purchase and hold assets |
| Managed IRA | Directed by the portfolio manager who integrates the IRA into the overall strategy |
| Estate Settlement | Distribution of estate assets to beneficiaries |
For more information, please call Michelle or Laura at 765-732-3022 or 800-463-7464 at Bath State Bank.