Image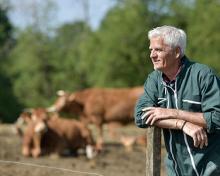 Managing a trust may sound easy; however, it can be a complex job. Often times, responsibilities include full-time asset management, avoiding conflicts of distributions to specific beneficiaries and paying monthly bills and/or preparing statements of the account. At Bath State Bank, we offer you — our customer — a comfortable, confidential in-house Trust Service.
Our Trust Services can be an excellent means to accomplish goals such as:
Protecting your estate

Assist in distribution of your household bills while living or after a death

Minimizing estate taxes

Managing your assets if you become incapacitated

Minimizing court involvement and maintaining privacy

Providing college education for your children or grandchildren

Making charitable bequests

Serving as executor or co-executor of your estate
Personal planning for incapacity and death
Avoiding the expense and delay of probate
It is important to have a plan in place — regardless of your age, marital status, financial status or health situation. Trusts are not just for the wealthy or the elderly.
We understand your concerns about estate taxes, keeping the farm or business in the family, providing for your retirement or unexpected in-home health care, affording stable and adequate income for your spouse, children or grandchildren, along with other matters.
A trust offers greater protection from creditors, and offers the ability to direct your assets when you are no longer able. Setting up a trust avoids the probate process, which can be costly. Because each individual's needs are unique, we are committed to learning as much as we can about each customer's situation.
For more information, please contact Michelle or Laura at 765-732-3022 or 800-463-7464.
---