Image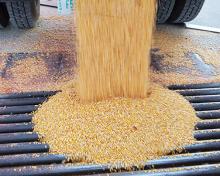 Enhance Your Management
Utilize our Personal Finance Software which ties to your account in Bank by Mouse
Deposit checks remotely into your account(s) via smartphone
Research credits and debits easily through Bank by Mouse, our free online banking software
---
Convenient and Easy Access to All Services
Farm visits made to each customer

Most business can be conducted in our office or at your farm with appointments to fit your busy schedule, if needed
---
Ag Seminar
Our Annual Farmer Seminar bringing together many of the leading speakers in the agricultural community to share ideas. Topics in the past have included: Grain marketing, Upcoming crop outlook and weather pattern trends, Family farm estate planning, Energy saving and more.

Free to farmers, and includes a meal

Typically held in a winter month. 2021 is pending Indiana gathering restrictions.